Quantum Optics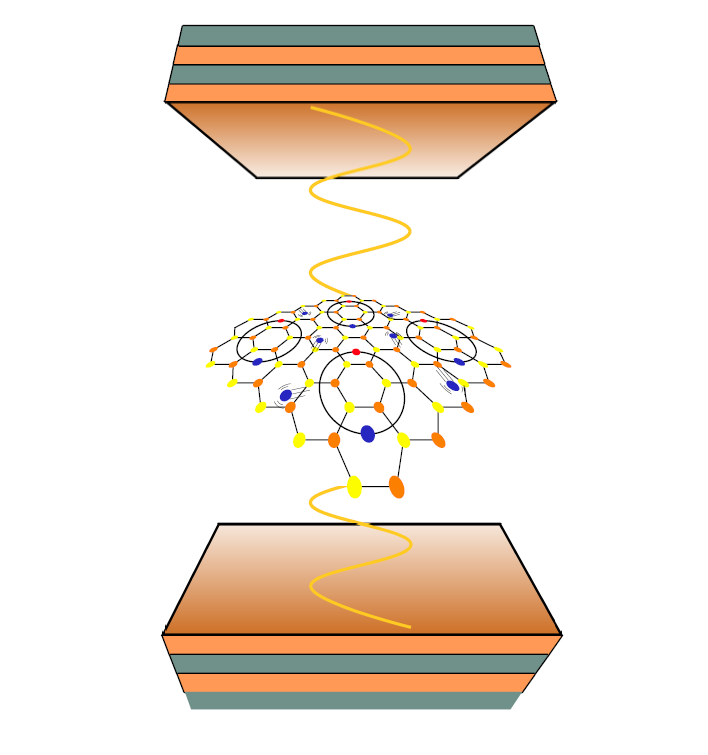 Quantum optics is a platform for many fundamental and technological advances, starting from lasers, single-photon sensors, and finishing with prime realisations of quantum computers.
We are interested in various aspects of quantum optical systems, with an emphasis on the regime of strong light-matter coupling. In this regime the hybrid quasiparticles arise – exciton-polaritons – that due to excitonic component become interacting.
Describing systems where nonlinear photons (polaritons) interact strongly with each other is a central topic of research at QuDOS. We study diverse systems at strong coupling, from conventional III-V semiconductor QWs, to 2D materials (atomically thin monolayers) and organic compounds (dyes, proteins), where we recently developed theories of nonlinear interaction and single photon emission.
The goal of research at QuDOS is developing practical semiconductor optical systems where nonlinearity leads to the regime of photon blockade, and establishing the field of quantum polaritonics.